GARAGE FLOOR COATINGS APPLICATORS & DISTRIBUTORS: THE OPPORTUNITY OF 2017
Garage Makeovers Projected to Be the Biggest Home Renovation Trend of 2017!
We Are the Undisputed Industry Leader
We have been providing innovative, industry-leading concrete coating solutions for more than 20 years.
We take pride in our work and we focus on exceeding our customers' expectations every day, on every job. Our products have coated over 10,000,000 square feet of concrete, and we handle every type of job imaginable—from garages to basements, patios to driveways and warehouses to airplane hangars.
Become Part of a 6 BILLION Dollar Industry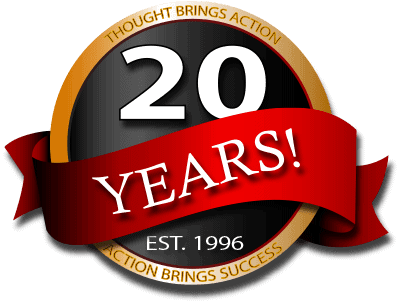 BulletproofBrandCoatings.com Dealership Information:
Art You Can Walk On!
BulletproofBrandCoatings.com is the most recognized and trusted concrete coating company nationwide. BulletProof Brand Concrete Coatings understands that market trends have made the garage one of the most important rooms of a residence. As other companies used inferior and unreliable paint applications, BulletProof Brand's Ph.D. chemists were developing a proprietary, superior molecular structure which resulted in a tenacious bonding process that leads industry standards. Bulletproof Brand Concrete Coatings is on the leading edge once again; this time, by offering "No Money Down" dealership opportunities available to anyone who has the a drive to succeed and an ability to follow simple and easy instructions.
Why Garage Floor Coatings?
Residential garages are no longer the dirty, disorganized and forgotten rooms of the past. Now more than ever, new homes are being built with garages that contain at least two cars. In 2017, 84% of all new-built homes will include a garage which will accommodate at least two cars. Most importantly, 82% of home buyers agree that a garage is an significant factor in making a decision to purchase a home. Garage enhancements are now the fastest growing segment in the home improvement industry.
Our Commitment To Excellence
With over 10,000,000 square feet of concrete coatings experience, a reputation for complete customer satisfaction, superior product workmanship and our organization's principal obsession with longevity of the coating adhesion, BulletproofBrandCoatings.com is poised to become the national forerunner in the booming garage enhancements market. Our company is actively expanding both regional and national market share through dealership development; and, for success-minded entrepreneurs, the opportunity is now. Through years of seasoned experience in the concrete coatings field, together with our industry-leading, progressive manufacturing technology, we are the logical choice to be your garage coating supplier in the U.S.
A TurnKey Investment
BulletproofBrandCoatings.com has developed a No Money Down dealership system that addresses every facet of profitable business ownership. You will enter the market poised to succeed with our company standing behind you with encouragement & support. We offer over a decade of unparalleled customer service, proven results and invaluable experience, including the following:
The most durable and visually appealing garage floor coatings in the industry
Nationwide recognition for manufacturing pioneering and perfecting the art of coating concrete floors
A solid reputation of exceeding clients' expectations
BulletProofBrandConcreteCoatings.com provides each dealership the necessary tools to build a strong business from day one. As a our dealership owner, you will enjoy being part of a highly developed, highly dedicated network, where every aspect has been uniquely engineered to develop and maintain success:
Extensive in-house and ongoing field training and support
Regular advertising and marketing support
Centralized call and lead management center
Custom built technology and operating systems
Billing and bookkeeping advice
Unlimited coaching & guidance
About Our Dealership Partners
We are interested in those individuals with the vision to operate their business as active owners, managers, and leaders of people and processes.
Our ideal dealership partner is assertive, results-oriented, excited about long-term growth & a strong leader.
Customer-service oriented with excellent communication skills.
Individuals with a willingness to learn our system and a commitment to our proven success formula.
Dealers who will be dedicated to getting up-to-speed on their concrete coatings applications education as quickly as possible.
Follow In The Footsteps Of A Leader
The bottom line is…the garage floor enhancements industry is booming right now, and it's a perfect time for success-driven entrepreneurs to embrace this growing opportunity. If you have the desire to build your own successful home improvement business, a dealership with BulletproofBrandCoatings.com is the right decision. There is no risk. Our research and development, brand reputation, centralized call & lead management, together with the customized technology and operating systems are already in place, makes choosing Bulletproof brand a no-brainer! Your success is our success.
Avoid wasting time on the wrong company which will not spend the requisite time, patience and understanding with you to ensure your success in this business. We understand that you have many choices when searching for a dealership.
Call BulletProof Brand Concrete Coatings today at: (888) 476-5111.